Exhibitions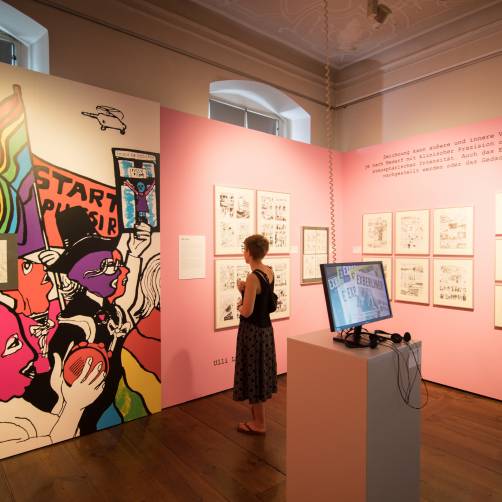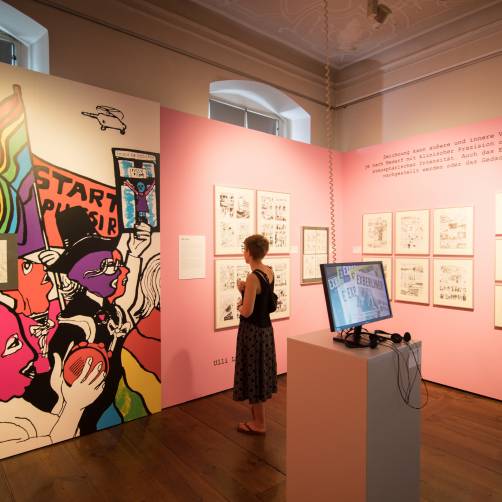 © Erich Malter
The distinctive feature of the Erlangen International Comic Salon are the numerous top notch exhibitions spread across the entire city centre. The Comic Salon presents solo exhibitions dedicated to international comic stars, as well as insights into the German speaking scene, newcomers, thematic exhibitions on comic history, comics and new media, computer animation and film. The work of artists such as ATAK, Baru, Benjamin, Christophe Blain, Émile Bravo, Charles Burns, David B., Dorothée de Monfreid, Derib, Hendrik Dorgathen, Anke Feuchtenberger, Flix, Gipi, Greser & Lenz, Reinhard Kleist, Isabel Kreitz, Jeff Lemire, Nicolas Mahler, Marc-Antoine Mathieu, Lorenzo Mattotti, Moebius, François Schuiten, Art Spiegelman, Joost Swarte, Jirō Taniguchi, Jacques Tardi and many more have been featured in exhibitions over the last 35 years. The Erlangen International Comic Salon also cooperates closely with local, national and international art institutions as well as curators from around the world.
For an overview of the past festival's exhibitions, please visit our archive.
Impressions of all exhibitions presented in 2018 can be found here.